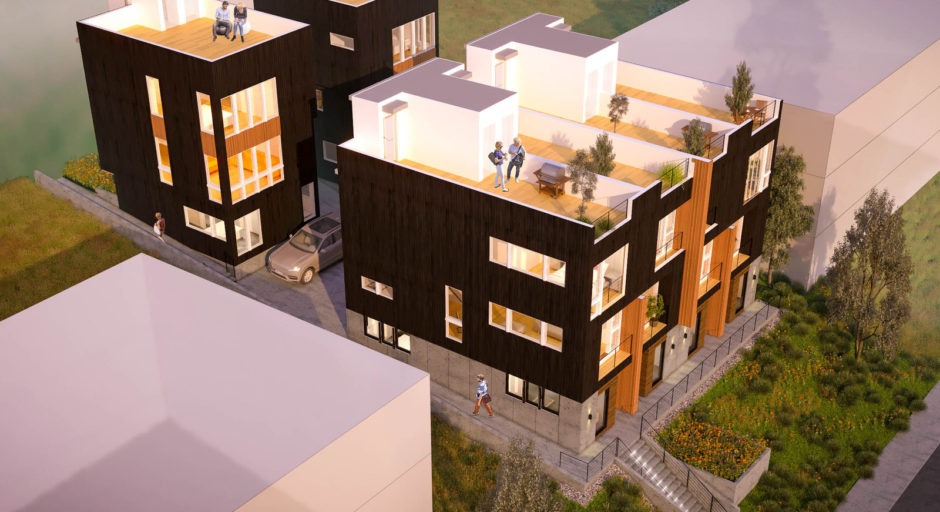 Madison Valley Townhomes
Madison Valley is a high-spirited neighborhood in the middle of Seattle. Our selection of townhomes is a welcome sight for those desiring refined layouts, beautiful attractions, and an endless set of features.
Situated a stone's throw away from East Madison Street and its fascinating blend of boutiques, restaurants, and commercial gyms, this site is a perfect spot to call home for local families. Whether it's the charming Bastille Bash during the summer months or its heartwarming "Little France" community, everything about Madison Valley is second to none.
Overview of Madison Valley
Madison Valley has developed over the years from a quaint neighborhood into one that's full of life, cheer, and promise. From the charming streets winding from one direction to the next or the well-blended community, this is a gorgeous neighborhood tucked into the heart of Seattle.
Present-Day Madison Valley
Situated 2.4 miles away from downtown Seattle, Madison Valley has become a much-appreciated hotspot for locals. It's soothing, serene, and has an essence to it that's impossible to ignore. Present-day Madison Valley has been organized into a wonderful selection of condos and townhomes spread from one area to the next. These beautiful streets are interconnected offering a seamless design that's calming and perfect for locals wanting a convenient setting for their loved ones.
In this day and age, the neighborhood has become well-renowned for offering a little taste of everything while modernizing its layout. With world-class residential developments coming into the mix, this is an area that is ripe for prosperity.
The Future Of Madison Valley
The future is bright when it comes to development, architecture, and general growth. This is a neighborhood that remains close to key regions such as downtown Seattle, Redmond, and Bellevue while having a spirit of its own. This is what allows people from all income brackets an opportunity to enjoy access to a gorgeous neighborhood that's in line with their requirements.
Madison Valley Attractions
This is a neighborhood that often goes under the radar when it comes to enticing attractions. However, there are subtle qualities that make it unique, valuable, and something to enjoy throughout the year. From the local festivals to the endless dining options, the attractions are perfect for those who want to spend time out with friends and family.
As the weekend rolls around, Little France starts to pack with people from all walks of life as they enjoy festive music, great food, and the company of locals around them.
For those eager to learn more about the charms of Madison Valley and what makes it special, we are more than happy to showcase our new townhomes on offer in this impressive neighborhood. While enjoying the mesmerizing attractions of Madison Valley, why not appreciate the potential for growth in the heart of Seattle? Take the time to reach out to our specialists and learn more about what makes this an ideal place for your next property. When it comes to quality, safety, and general value, there are few neighborhoods that compare to Madison Valley.