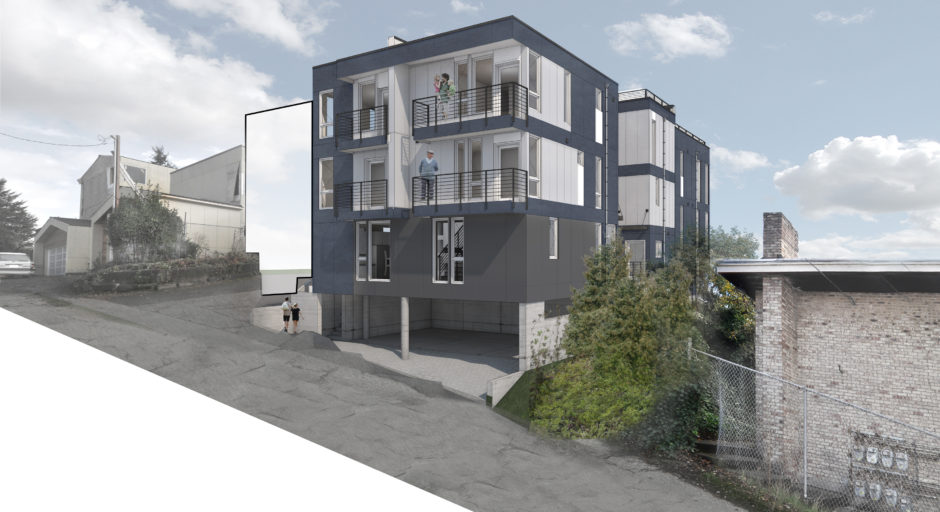 Located in the heart of Columbia City, our new townhomes are a must see.
This site features 5 townhomes and 1 single family with an ADU. This project is just a short walk to everything Columbia City has to offer; including PCC, Geraldine's and the Columbia City Bakery. Most of these homes will have views of Mt. Rainier and the Seattle skyline. Columbia City is a diverse area with historic homes and shopfronts with an international mix of restaurants and cafes, especially along Rainier Avenue, which is just a short walk from these homes. With a 10 minute walk you are at the light rail station and can head right into downtown.
An Overview Of Columbia City, Seattle
In the latter part of the 1980s, many people decided to put down roots here. Artists, members of the LGBTQ+ community and people looking for low-priced housing started to move to the area. By 2008 or so, the area had become very gentrified and any of the older, worn down homes were restored to their former glory.
Present Day Columbia City
In 2009, rail service was added to Columbia City. This transit system provides a direct connection to the airport as well as the downtown area of the city. Rainier Vista, which was once a large low-income housing development is now a community that is occupied by a diverse blend of people. There are currently 900 homes located in this area and they range from units that are owner-occupied to subsidized units intended for those with lower incomes.
An area that once resembled a modern-day ghost town is now home to several thriving businesses, including an art gallery, a handful of bars, fitness facilities and places where you could go if you were interested in listening to live music.
The Future Of The City
As things are right now, it appears that the city will continue on the same path. Considering the economic diversity of this neighborhood, it is not likely it will revert back to a version of its former self. Meaning that there are enough people living there with a sizable income to prevent Columbia City from taking a huge nosedive without any hope for recovery.
Attractions
Every place in the world has its merits and Columbia City is no different. One thing that sets it apart from other areas of the city is the type of restaurants that can be found there. In addition to your typical coffeehouses and bars, you can find cuisine from places like Ethiopia and the Caribbean. There is even an Asian/American restaurant that is in what was once an auto body shop.
Each Wednesday between May and October, there is a farmers market available. In addition to being able to buy local produce, you can enjoy free entertainment in the form of live music performances.
As you can tell, this was once an area that left a lot to be desired, but today it is an enclave for people of all backgrounds who are looking for a diverse place to live. If you are looking to buy property in the area, whether it is commercial or residential, Columbia City is now one of the most sought after parts of Seattle, so you may want to move quickly, and we can help you.